Welcome to HorseGuard,
The Number One Electric Fencing Tape System for 34 years



'During containment due to Covid-19,
HorseGuard is able to process and ship orders safely and carefully.'
The HorseGuard Team
HorseGuard
presents the Bi-Polar fencing tape
in addition to our green, white or brown traditional fence.
The Bi-Polar tape is another electric fence system
that will still be working even with frozen or dry ground!



HORSEGUARD
MONO-POLAR (traditional) FENCE
HorseGuard
Bi-Polar fence

The 10 big wires must be connected together at each stainless buckle in order to operate with the same voltage.

The permanent contact of the big five wires at each edge of the Bi-Polar tape avoid arcing and cuts.
One needs good grounding
One needs no grounding
The Mono-Polar Fence works

with a good ground rod
driven into a humid soil!

The Bi -Polar Fence works

without a ground rod!
Ideal for dry or icy ground!

How does it work?
The electric fencing tape system
provides an effective physical, visual and mental barrier
that the horse respects...
Click to see the differences.


HorseGuard electric fencing recognized for its UNIQUE superior quality
is now available around the world...

But you won't find it in stores!
FACTORY DIRECT
Your direct order from the HorseGuard manufacturer
is delivered to your doorstep in a matter of days!


"Order HorseGuard, spend less, sleep better!"

What is the secret to HorseGuard Fence's success?
Customer Oriented
Quality Design and Superior Construction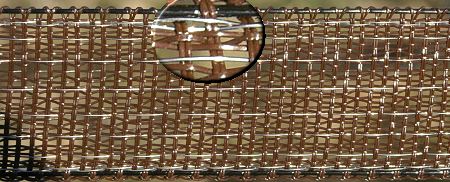 Easy Installation and More for Your Money
Questions ? Order ? Quotes ?
HorseGuard Direct Fax : 630-966-9374
HorseGuard Phone : 1-888-773-3623 ( 1-888-77-FENCE)

Horseguard Fence
HORSEGUARD , 2283 Cornell Avenue, Montgomery IL, 60538 USA
phone: 1-888-77-FENCE (1-888-773-3623) phone: 630-551 0053 fax: 630-966-9374
HTML,JS,Perl,PHP,CSS,jQuery:jfbazin@gmail.com
---